PRICING FOR YOUR WEDDING  
Your time and investment is important. Most wedding vendors are very secretive when it comes to pricing. We've got nothing to hide. We believe we are more than fairly priced based on the level of entertainment, professionalism, and years of experience that we have in the industry. Check out our core pricing below.  
WEDDING RECEPTION PACKAGES
CORE PRICING FOR RECEPTIONS
Wedding Packages start at Only $1000.00  for a full reception.  This is our standard core price and includes all the wedding essentials, travel & fees.  We like to start with an early arrival 3-4 hrs prior to the start time, Online client site with included wedding planning such as a reception planning, timeline planning and music requests!  We include a Full  JBL professional Sound system suitable for up to 400 guests! Wireless Shure Microphones for toasts and speeches, a Certified wedding DJ/EMCEE and your choice of white or black 4 or 5 panel DJ facade front cover.  We bring everything needed and require nothing from your venue!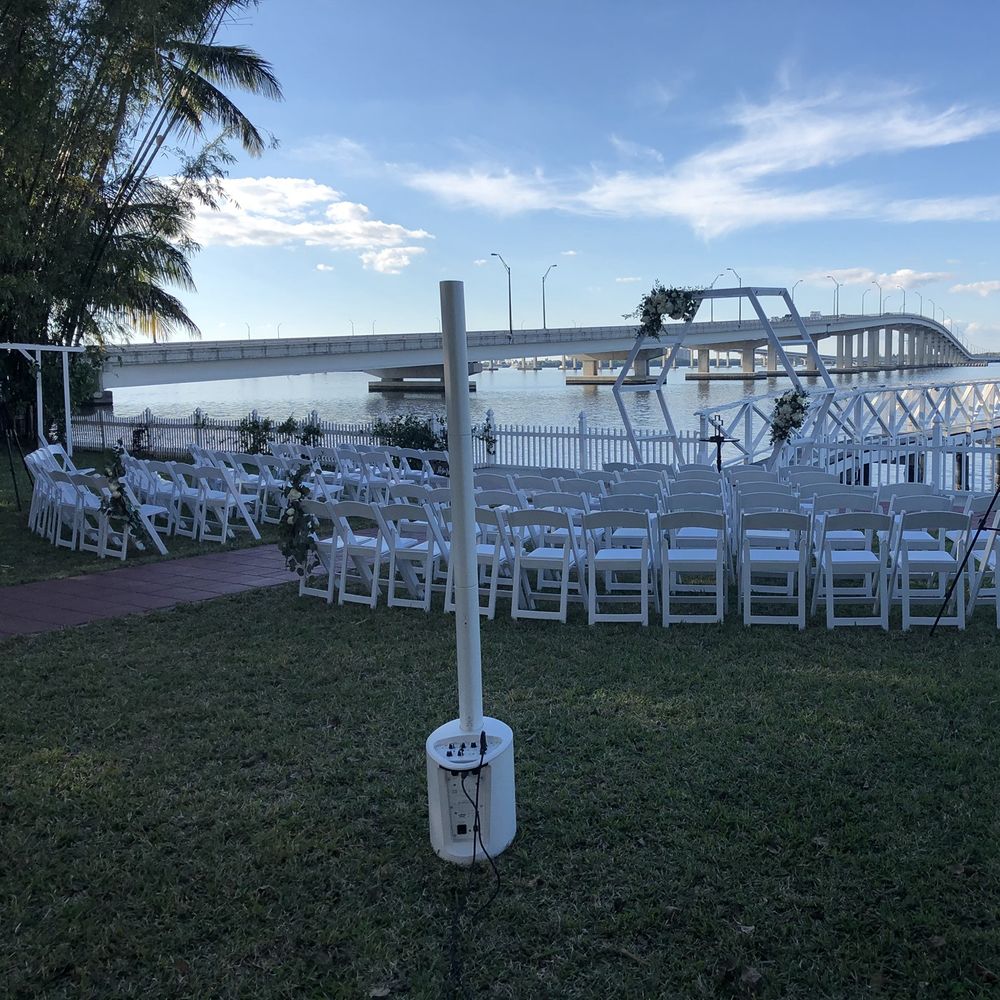 CEREMONY SERVICES:
$125.00
If you would like to add ceremony services we will include : 30 min of pre-ceremony/background seating music for guest arrival, handle your ceremony music "Processional, Bridal March, Recessional"  as well as provide the officiant with a fitted Lav or Over the ear Wireless mic. The ceremony sound system is 100% wireless, white in color and self-contained, requiring no additional power source.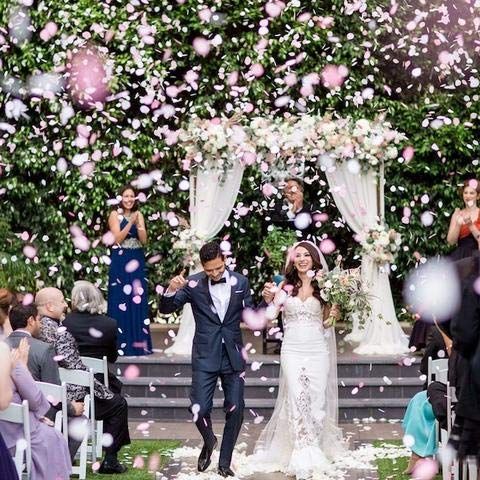 Confetti Cannon-
$99.00
Use  this awesome effect at the end of the ceremony  during your first kiss as husband and wife. on the dance floor or anywhere you like.   PS confetti  is fun however it makes a mess :-)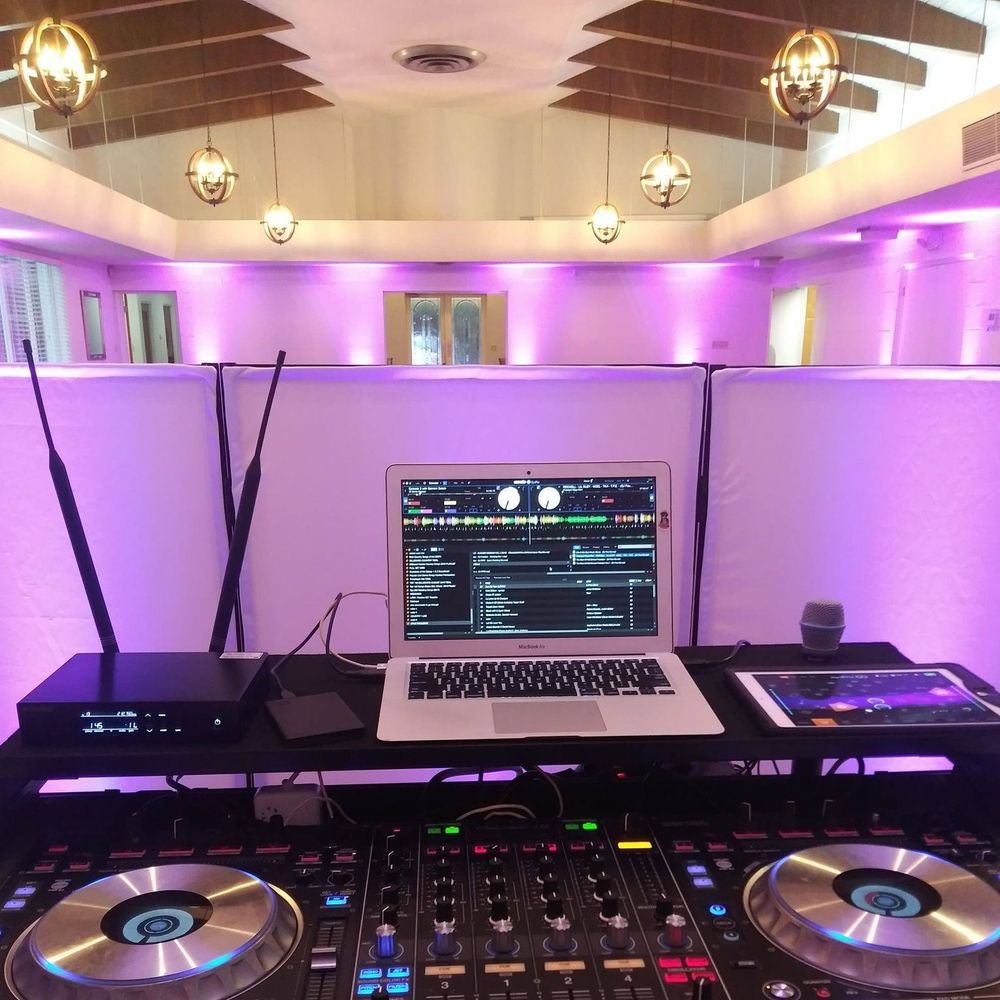 COCKTAIL HOUR:
$75.00
If your Cocktail hour is being held in the same room/location as the reception and you paid for the ceremony service we will include a cocktail hour at no additional charge. If you require a seperate sound system for cocktail hour i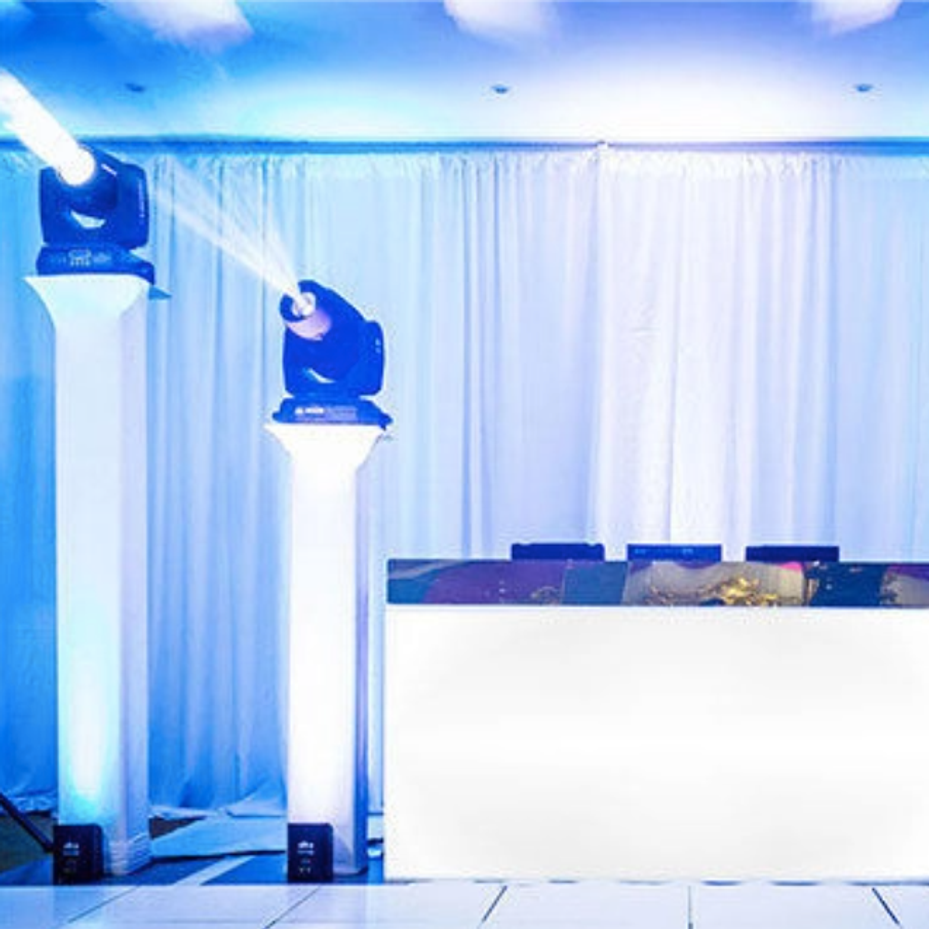 INTELLIGENT DANCE FLOOR LIGHTING:
$150.00
Intelligent dance lighting  $150.00  - 2-8foot  Glow totems with 2 commercial grade moving head dance floor lights " The kind you see at big events on tv etc     This lighting is controlled via the DJ booth Live all night. We can program scenes:  for example Spotlight grand entrances, first dances, a spotlight for your cake. Illuminate the ceiling with color etc.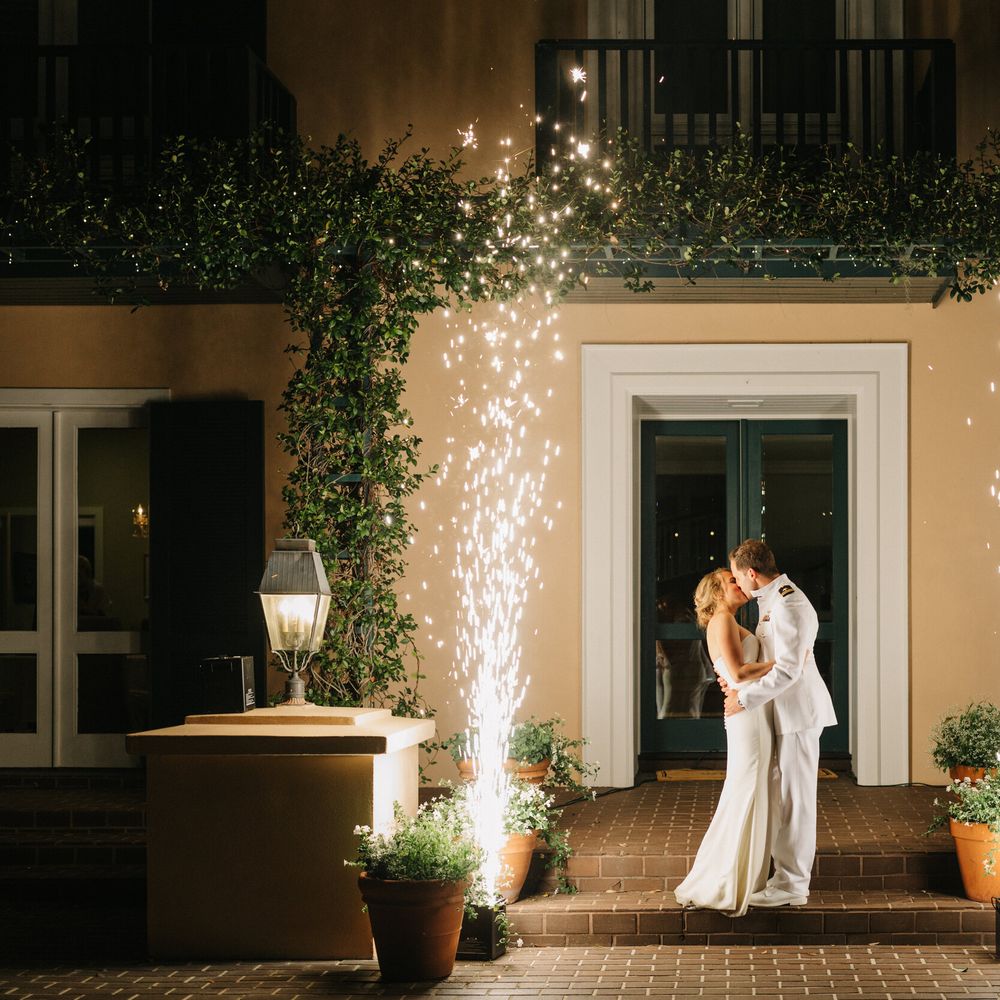 SPARKULARS:
$250 PER UNIT
Cold Spark Machines  for a non pyro simulation effect! Can be used indoors or outdoors  $250 per unit   Use these for Sparkler exit, Grand entrances,   etc  ADDITIONAL FEES MAY APPLY PENDING LOCATION AND VENUE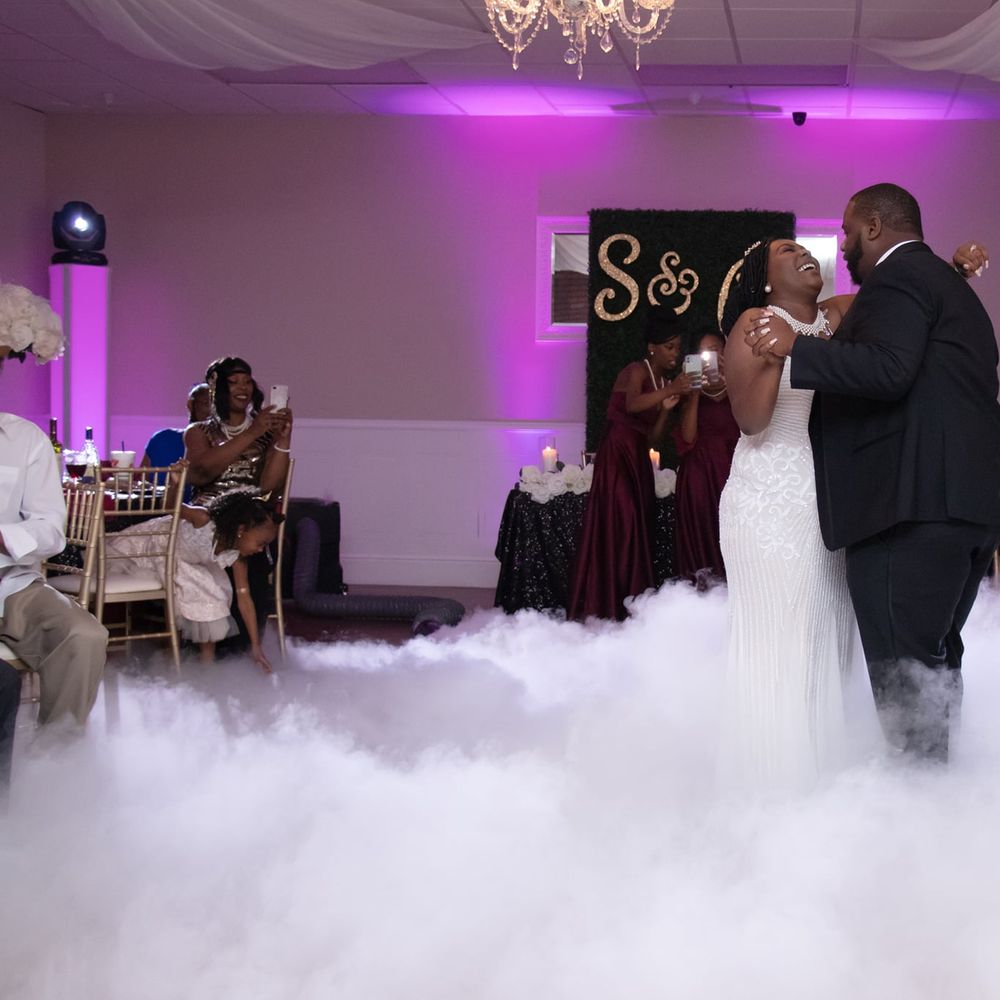 DANCING ON THE CLOUDS:
$250
Dancing on the clouds dry Ice SPFX for your first dance is an amazing way to enhance your video/photos.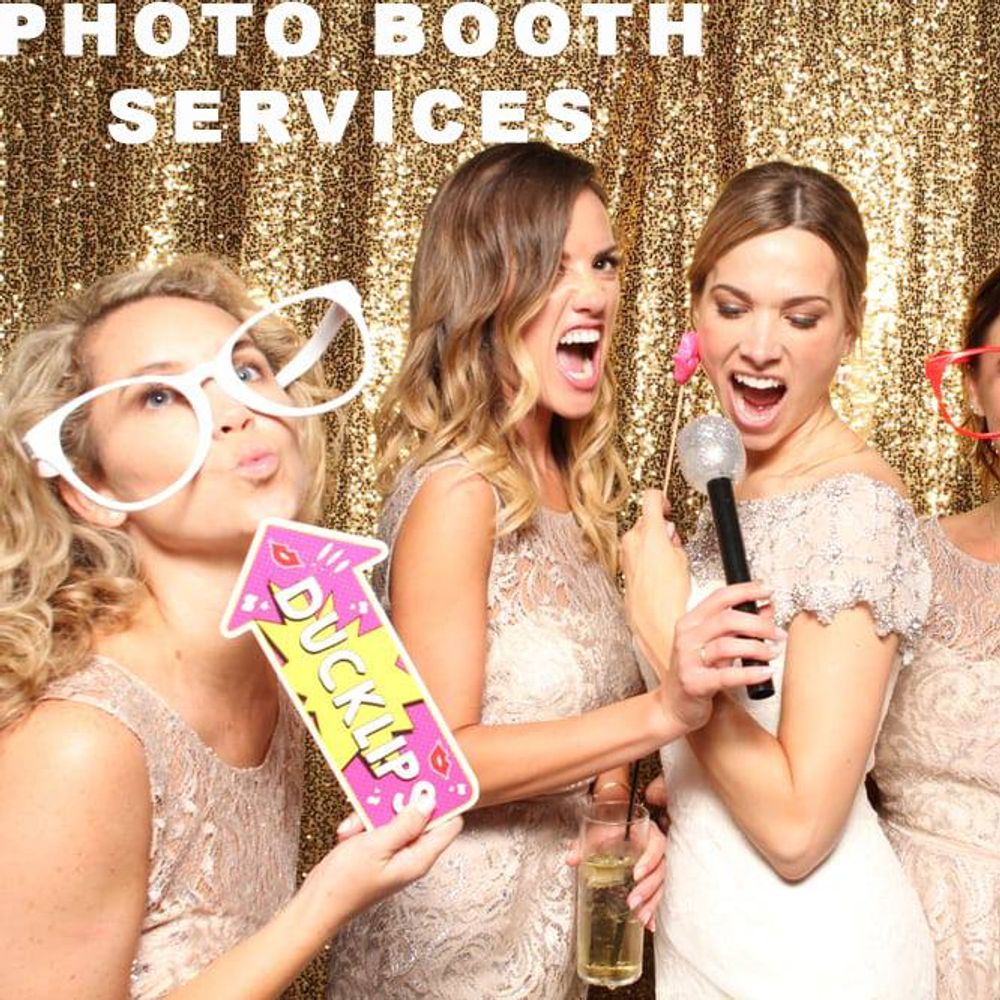 PHOTO BOOTHS:
$500
We offer full package photo booths with a TON of options. Our Photo booths start at $500.00 for the entire event. Featuring a touch screen high quality commercial level photo booth kiosk, an  attendant, prints, live online gallery, guests can share right from the booth live via SMS text Email and QR code.  Guests are able to download  the photos as well to their phones. We include your choice of commercial stretch fabric backdrop 8'x8'   or an inflatable LED Cube enclosure measuring 8x8x8. We can customize templates, start screens on photo booths and lighting around the booth area!